We as Ghostthinkers
accompany you from the idea to the implementation and beyond. In our Ghostthinker team we combine various competences from computer science, media communication, didactics, education and sports science.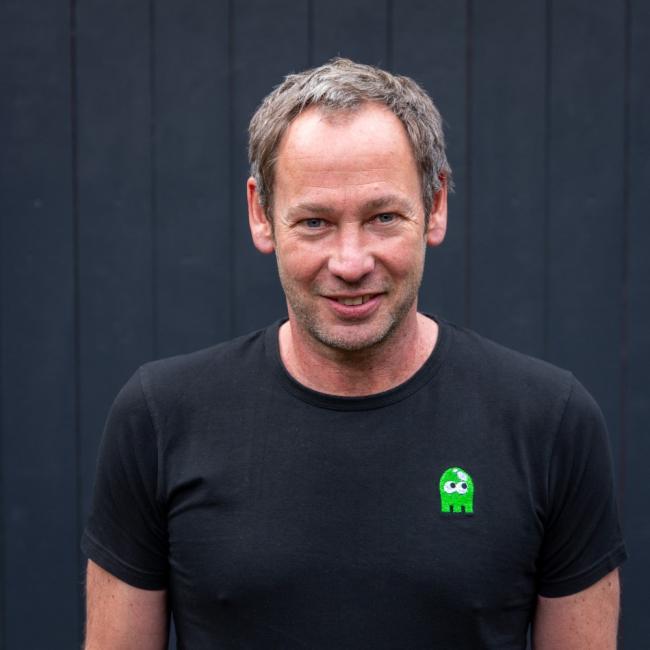 Dr. Frank Vohle
Founder, CEO and didactic advisor
Frank Vohle is the founder and CEO of the Ghostthinker Company and a pioneer in the field of didactics.
His focus is on the didactic-pedagogical conception of train-the-trainer scenarios (blended learning, social video learning, action competence, reflection) as well as the methods and solutions for sustainable organizational development. He advises and accompanies our clients in the introduction and implementation of new didactic concepts and reflects on his main topics in lectures and professional articles.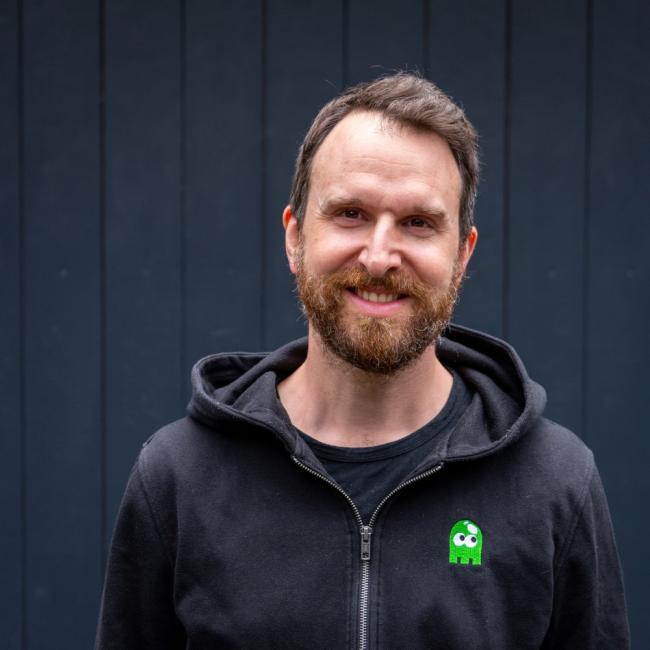 Johannes Metscher
CEO and Head of Development
Johannes has been with the company since its inception and became managing director of Ghostthinker GmbH in 2013.
He has rich experience in information technology based learning environments (agile development, mobile, architectures) and interface knowledge between didactics and software. This and his never-ending willingness to improve processes are what makes him an incomparable consultant and solution finder.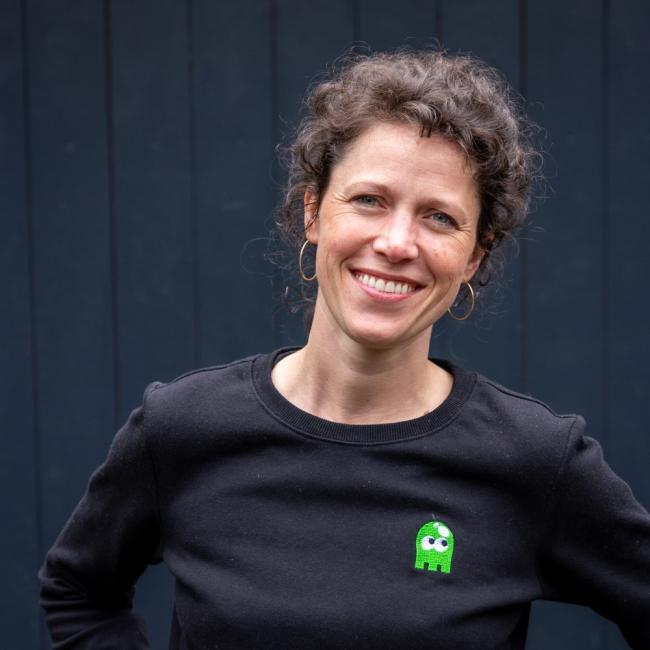 Rebecca Gebler-Branch
Member of the management board
Rebecca has been a Ghostthinker since 2014 and is the contact person for all topics related to Human Resources, Customer Success and Business Development.
After many years in sales and marketing, Rebecca's focus today is on organizational development. Her strengths lie primarily in conceptualizing the big picture in large projects and keeping an eye on its adherence. She accompanies clients especially in interdisciplinary topics and supports with creative impulses around events.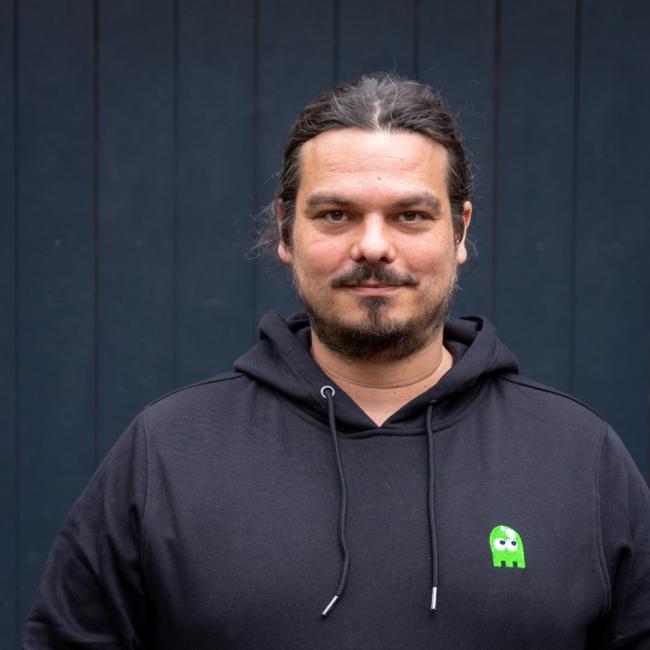 Stefan Hörterer
Systems Architect and Shareholder
Stefan has been the core developer of Ghostthinker since 2008 and is responsible for the technical implementation and further development of our products.
Through his many years of experience in development and production operation of high availability solutions, he has a broad cross-sectional knowledge of all issues related to web technologies, development processes and server management.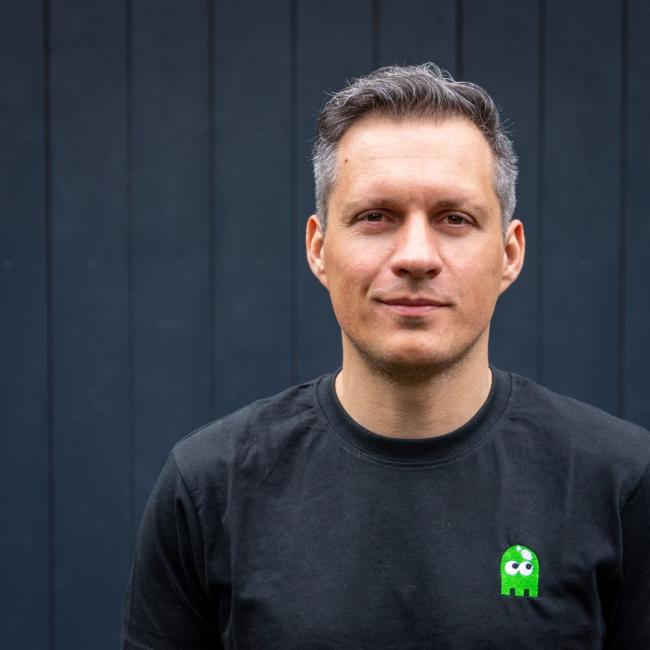 Sergej Naumenko
Developer
Sergej completes the core development team and is another extraordinary Drupal expert.
He is knowledgeable in web technologies and works closely with Stefan in education platform projects such as the DOSB Bildungsnetz. After finishing his masters in information technology at the University of Augsburg, he started working as a freelance developer at the Medienlabor where he specialized in the conception and development of education platforms.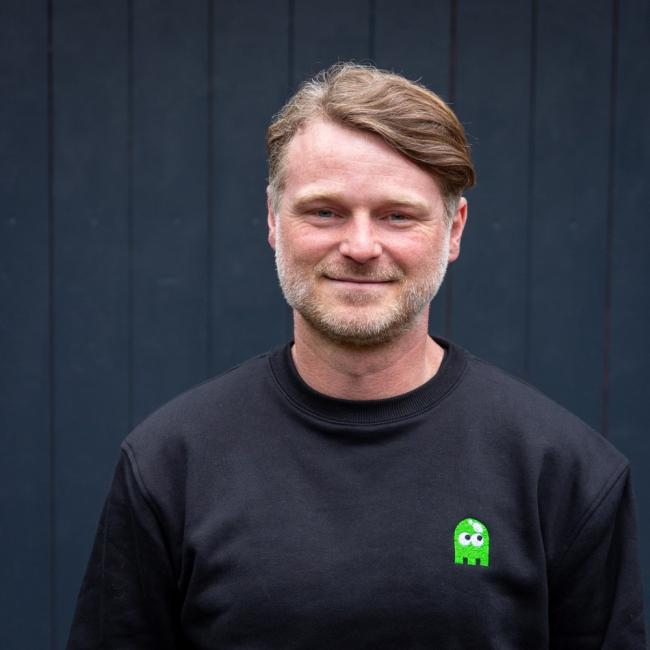 Bernhard Hörterer
Developer, Scrum Master
Bernhard has been working as a software developer for the Ghostthinkers since 2016.
He brings many years of professional experience in the design of complex automation technology of large corporations. The lateral entrant complements the Traunstein office in software development and is mainly responsible for the further development of the edubreak® products.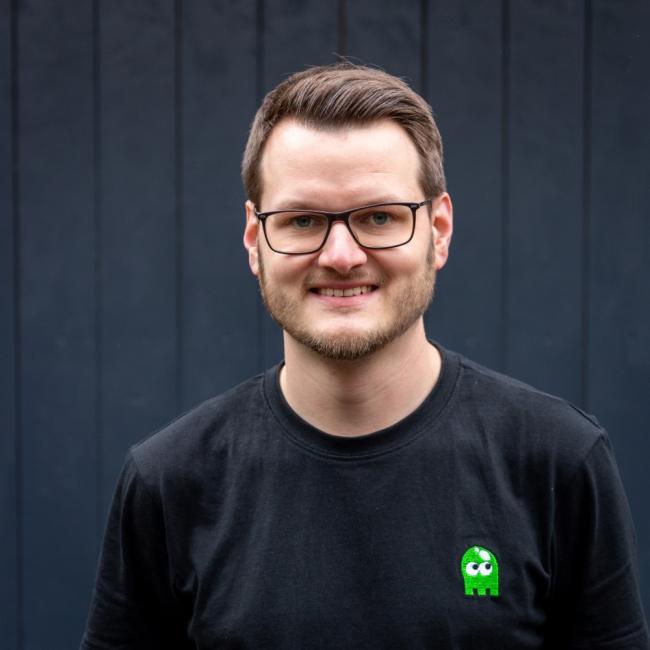 Stephan Ebisch
Product Owner edubreak®, Support
Stephan joined Ghostthinkers in 2017 and works at the interface between development, customer support and marketing.
As Product Owner of edubreak®, he is responsible for the further development of the product as well as the coordination of internal and external needs. In addition to his deep understanding of edubreak®, he brings various skills in 1st level support as well as marketing.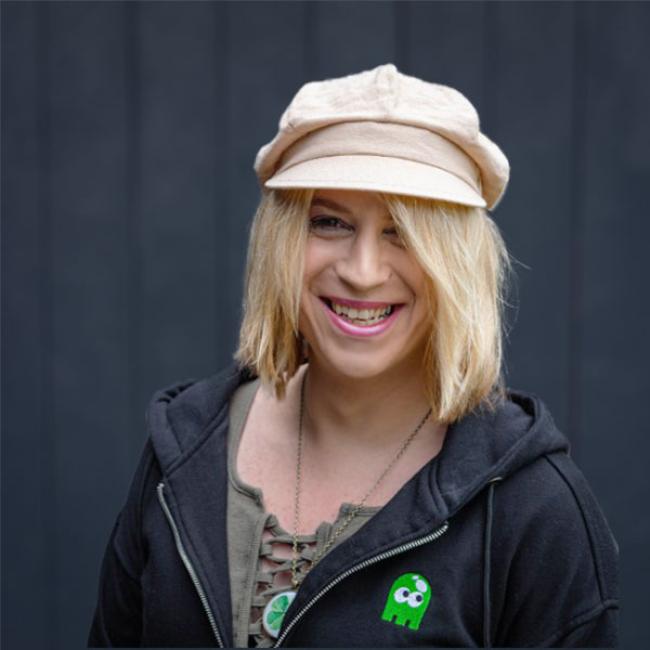 Lina Kuche
Developer
Lina has been a Ghostthinker since May 2017, focusing on software/application development and IT security.
She has a passion for developing applications using different tools and programming languages. For example, Lina prefers to develop applications in isolation in Docker containers from the start. She describes herself as a multifaceted, creative, and open-minded individual with a strong desire to learn and advance.
Manuel Klapfenberger
Working Student Development & Quality Assurance
Manuel supports the development team since June 2018 with a focus on the edubreak® platform and app.
The ambitious climber and boulderer supports the development team and is also responsible for quality control and assurance. The "digital native" brings his love of sports and nature to his work at Ghostthinker, as well as his interest in modern technologies and multimedia systems.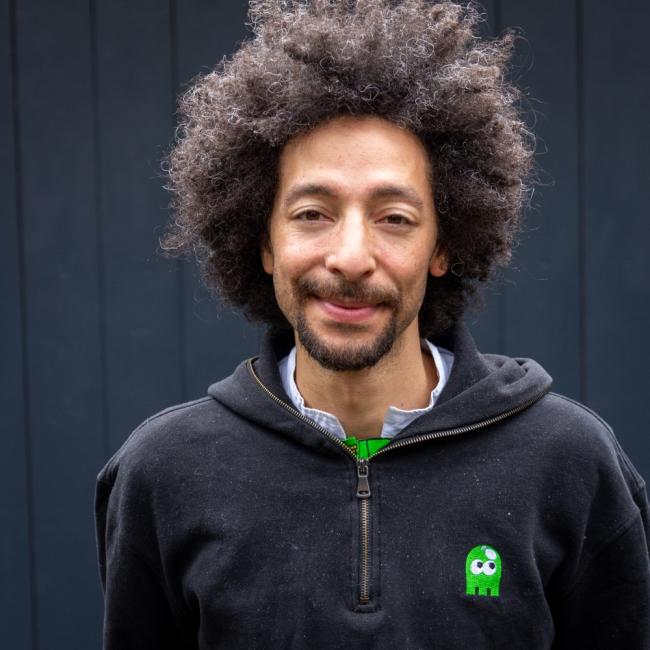 Christopher Branch
Project Management and Tutoring
Christopher joined the Ghostthinkers in 2017 as a project manager, online tutor and consultant in the field of soccer.
He supports educational managers in the field of soccer in the design and implementation of their blended learning courses. In doing so, he benefits from his diverse experience as a soccer coach, blended learning user and in electronics development. In this way, he bridges the gap between technology and educational content in soccer.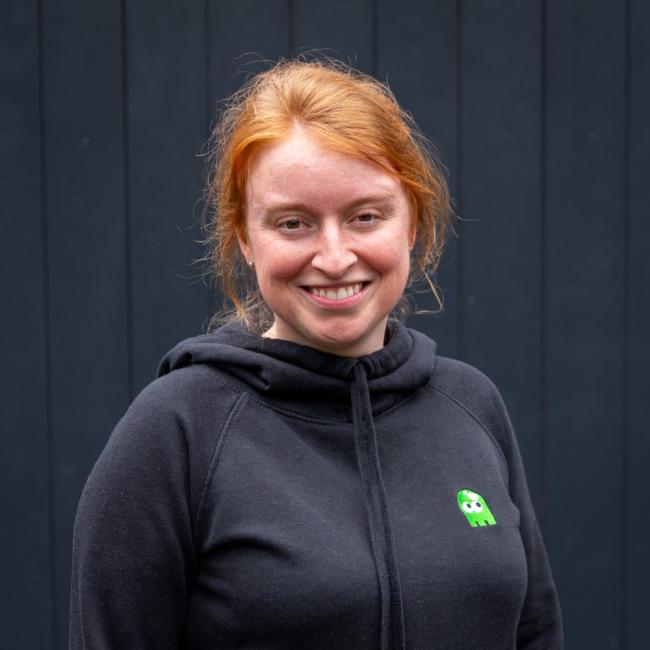 Sarah Gafiuc-Zips
Accounting, Project Management R&D
Sarah has been working at Ghostthinker GmbH since 2018 and is responsible for accounting and our R&D projects.
She brings experience from adult education and several museum projects. Curiosity and the desire to explore new or forgotten paths drive her. At Ghostthinker she learned about new ways to shape education, and through the R&D projects she continues to further develop them with the team. Besides, she is the right contact person around accounting and data protection.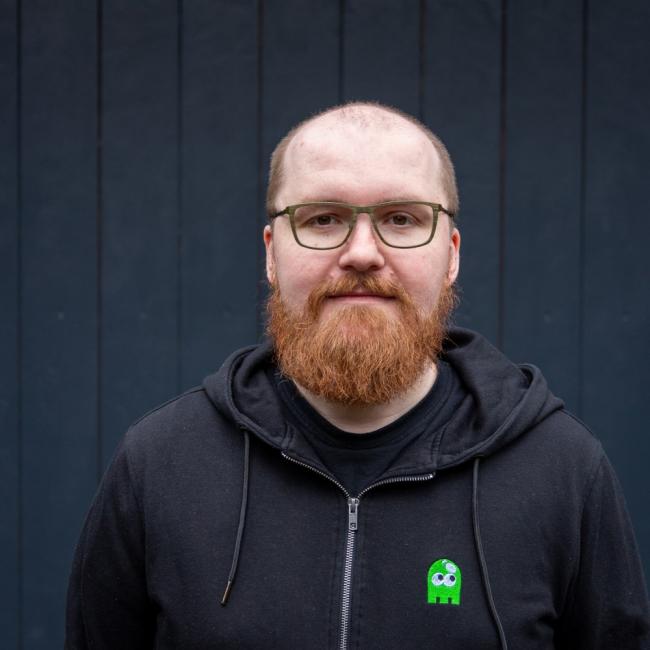 Alexander Renk
Developer, Quality Assurance
Alex complements our team in Augsburg as a software developer since July 2019.
With his open, honest manner and his complementary knowledge in the areas of computer game development, computer graphics and user experience design he supports Ghostthinker in the field of software development. In addition, he takes care of the quality assurance of our products with an eye for detail and great care.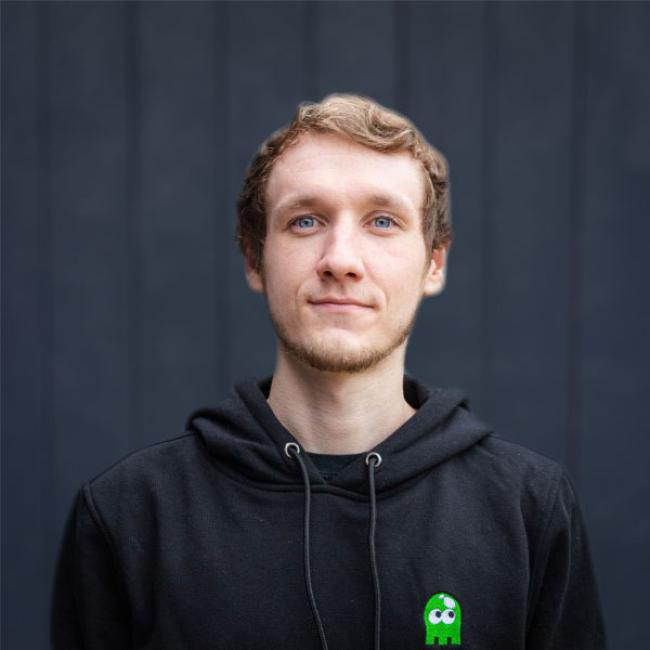 Christian Budulak
Working Student
Christian has been a working student in support, development and quality assurance since November 2019.
His enthusiasm for software development came up during his studies of media informatics. In his spare time, Christian is a passionate athlete who enjoys bouldering and basketball. Working at Ghostthinker GmbH allows Christian to combine his interests and passions and to gain practical experience for his studies.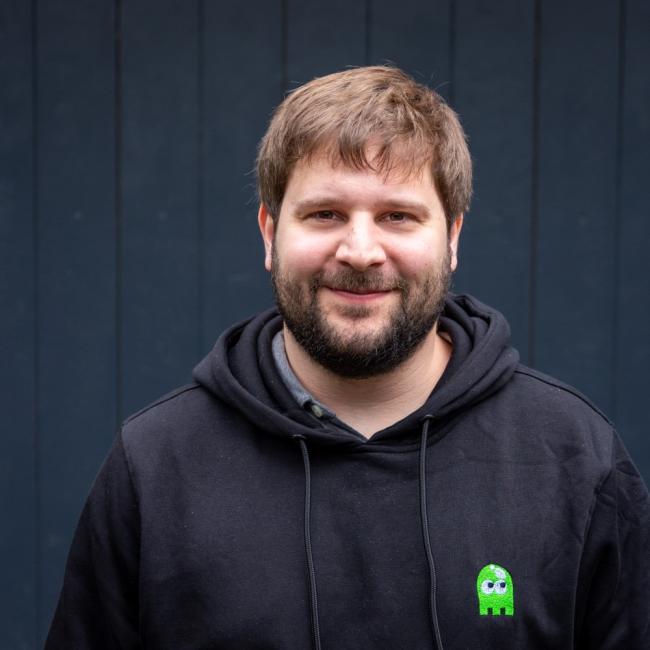 Philipp Prommersberger
Developer
Philipp is part of the Ghostthinker team since March 2020 and supports us primarily in the development of the edubreak® products.
Philipp graduated from the University of Applied Sciences in Kempten with an excellent degree in computer science. During his studies he focused on object-oriented programming, web development and desktop software. During his time as a student assistant at the Allgäu Research Centre, he was able to gain experience which he is now applying to his work at Ghostthinker.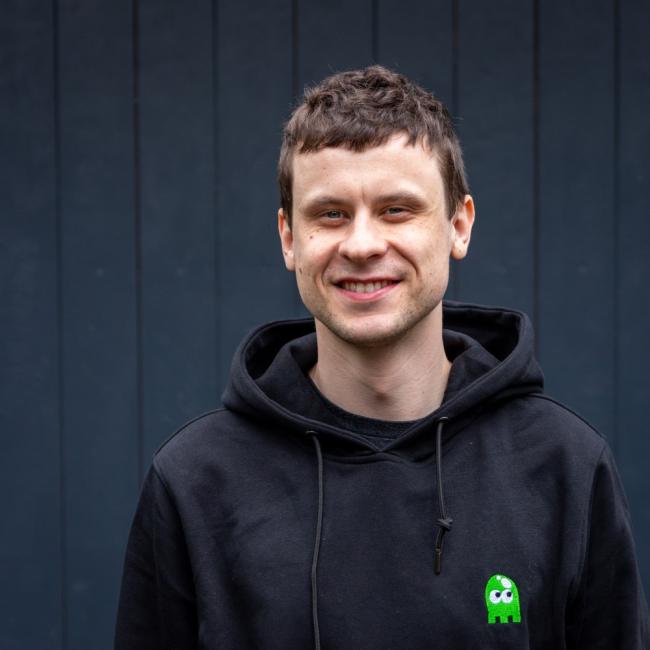 Pawel Zweifel
Developer
Pawel joined our team in Augsburg as a software developer in October 2022. In collaboration with Ghostthinker, he already successfully wrote his bachelor thesis on the topic of cloud development environments in 2021.
In addition to his expertise in web technologies, Pawel supports us in IT infrastructure challenges. For best results, he pays attention during development not only to functionality, but also to high user-friendliness.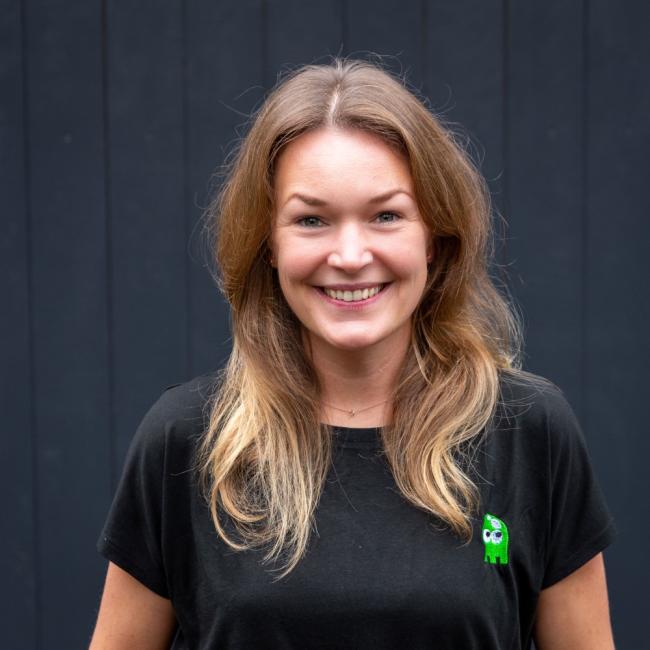 Lea Ahders
Account Management & Academy Management
Lea joined the Customer Success Team in March 2021.
She works primarily with our clients in higher education. She draws on a wide range of experience in the education sector, which she incorporates into her work at Ghostthinker.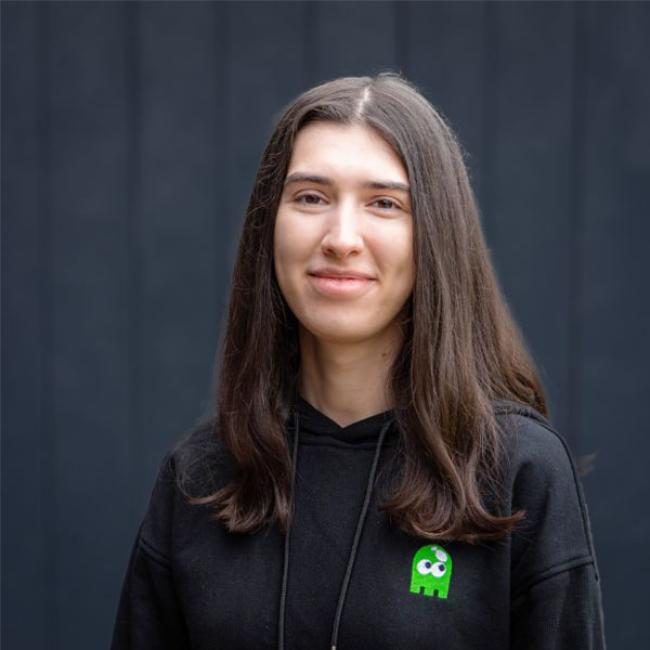 Tatyana Gusseva
Working Student Support & Quality Assurance
In May 2021, Tatyana joined the development team to assist in the areas of support and quality assurance.
She is studying business informatics at the University of Augsburg, as she likes the combination of IT and business administration. In her free time she likes to read, take pictures or do artistic activities.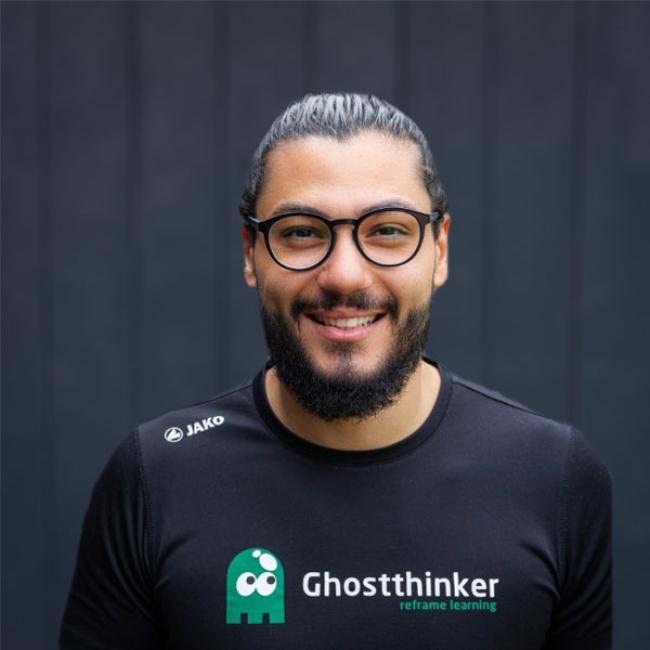 Hüseyin Eroglu
Working Student Support
Since May 2021 Hüseyin supports Ghostthinker as part of the support team in Augsburg.
As a perfect match to the Ghostthinker portfolio, his competences and interests are on the one hand in IT security and on the other hand in didactics. In his spare time, Hüsi enjoys sports.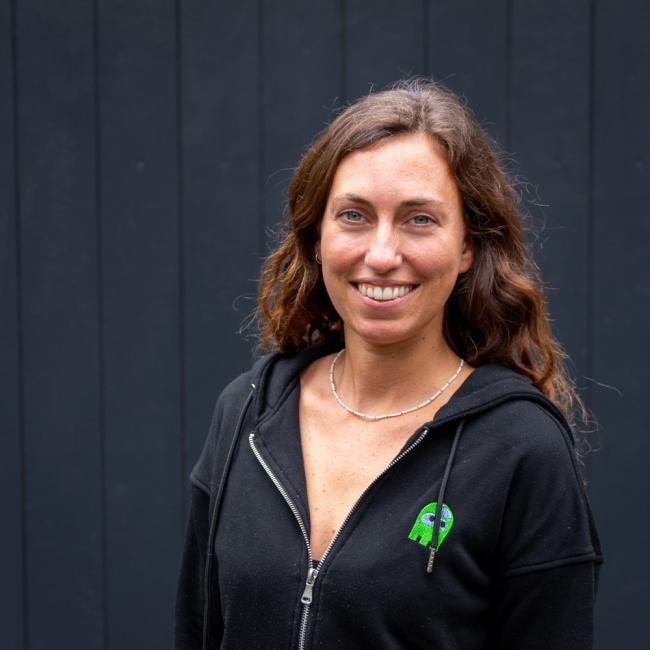 Selina John
Account Management Sports & Business
Selina joined the Customer Success team in May 2021.
As a sports economist, Selina has a wealth of experience in the sports sector as well as in customer support. She brings her enjoyment of sports as well as her interest in modern working environments to her work at Ghostthinker. She is characterized by her organizational talent as well as her balance, which she gains from yoga.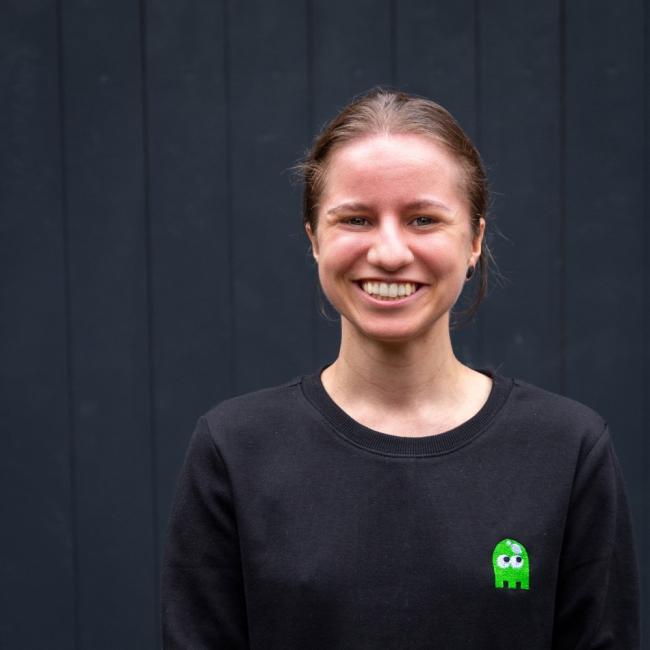 Jasmin Nagel
Media Designer
Since June 2021, Jasmin has been part of Ghostthinker team at the intersection of Development and Customer Success.
She is jointly responsible for the design of our various products and corporate design, where she contributes in particular in the area of UI/UX design. She likes to spend her free time hiking in the mountains.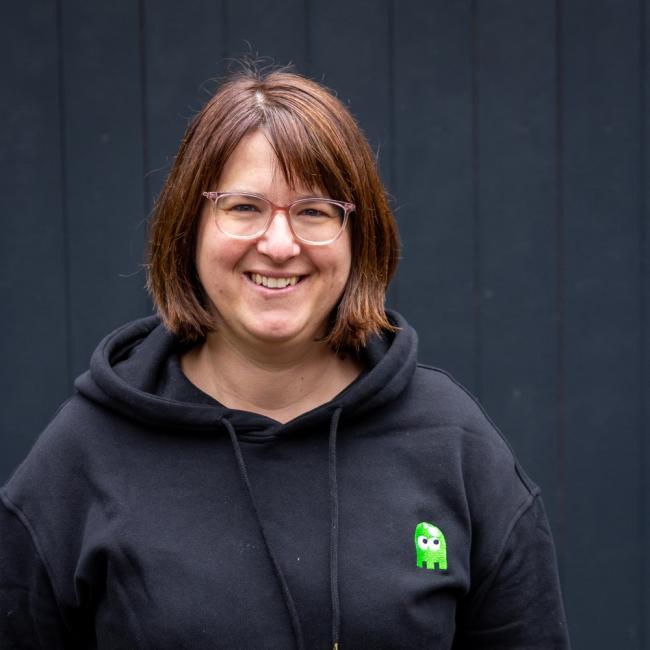 Veronika Christodoulides
Didactic consultant
Veronika joined Ghostthinker in September 2021 to strengthen the didactics department, especially in the international context.
As an adult educator, her focus is on digital learning and intercultural communication. Veronika brings a lot of experience as a trainer, conference organizer and EU project manager in the fields of informal education, digital learning products and NGOs. Her superpower is to build bridges between different areas of expertise, cultures and organizations and let exciting collaborations emerge from them.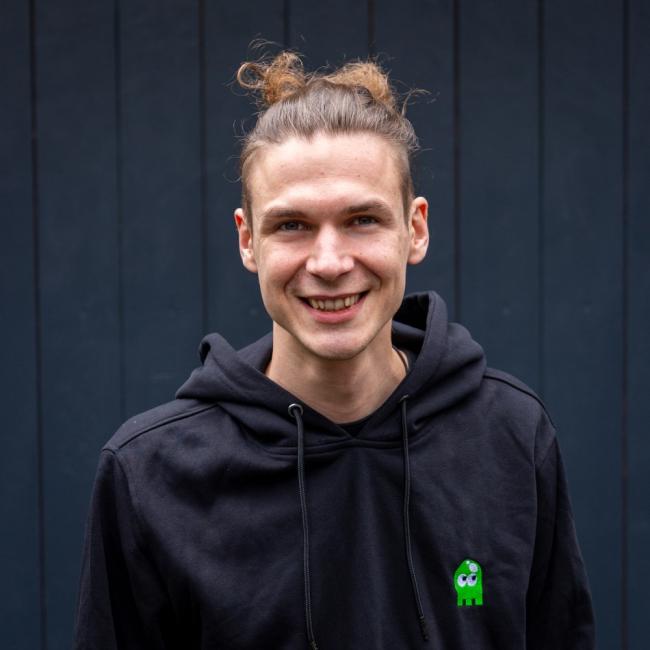 Christian Dambach
Marketing manager
Christian has complemented the Customer Success team since January 2022.
He has been working in online marketing for 3 years. In addition to his skills in performance marketing, he also brings experience in SMA, SEA, affiliate marketing and analytics. Numbers, data and tracking inspire him professionally, while in his private life he particularly enjoys cooking, volleyball and climbing.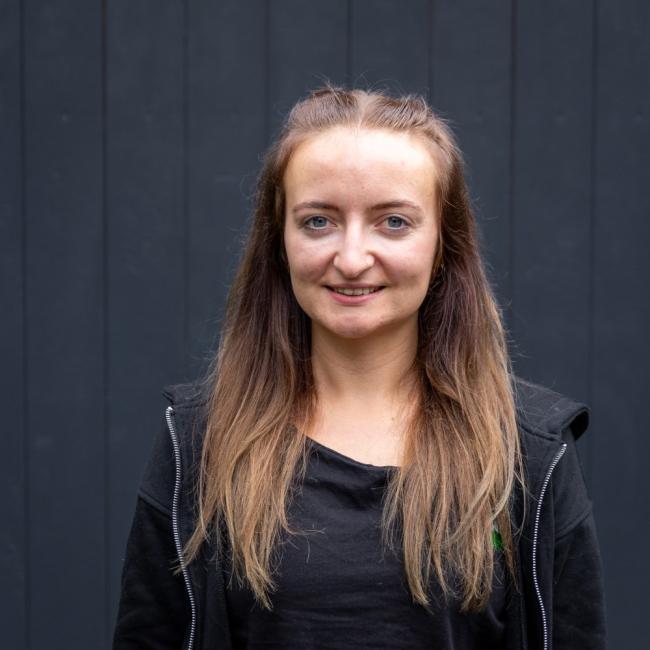 Mirjam Hruby
Marketingmanager
Mirjam started as a ghostthinker in July 2022 and takes care of all topics around content, marketing and communication. 
As a trained journalist and experienced marketing professional, she has already worked in the eLearning and education sector in recent years and has been responsible for various content and marketing projects. She has also supplemented her expertise in the field of community management. She loves and lives the remote culture and likes to combine her passion for traveling with working from different locations around the world.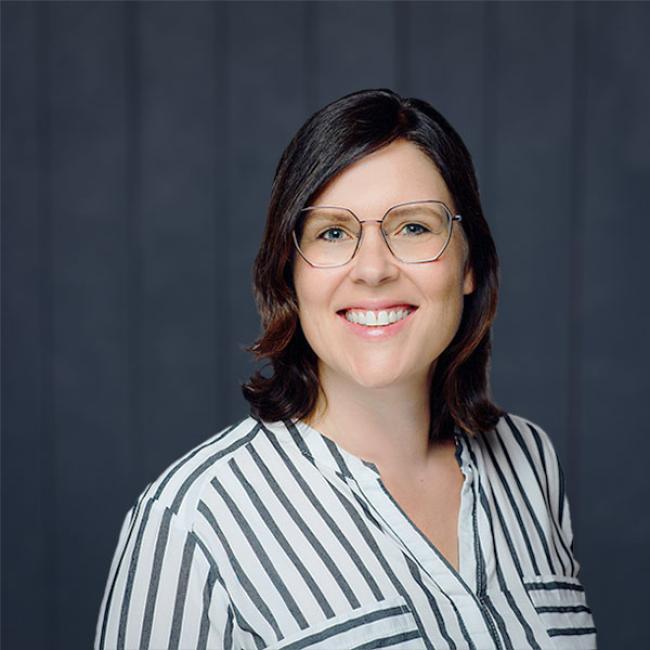 Monika Schweiger
Video and didactics
Monika joined Ghostthinker in July 2022. She brings her expertise on video production & storytelling and supports the didactics team.
Conceiving and producing appealing and enriching media offerings for children has been the focus of Monika's work so far - starting at the Central Institute for Youth and Educational Television at the Bavarian Broadcasting Corporation (IZI), the children's channel of ARD and ZDF, small national and large international production companies and ending with freelance work as a writer and producer. Monika investigated the potential of social video learning as early as 2009 as part of her master's thesis on learning with technology-supported narration & annotation. Since then, her heart has been beating for it.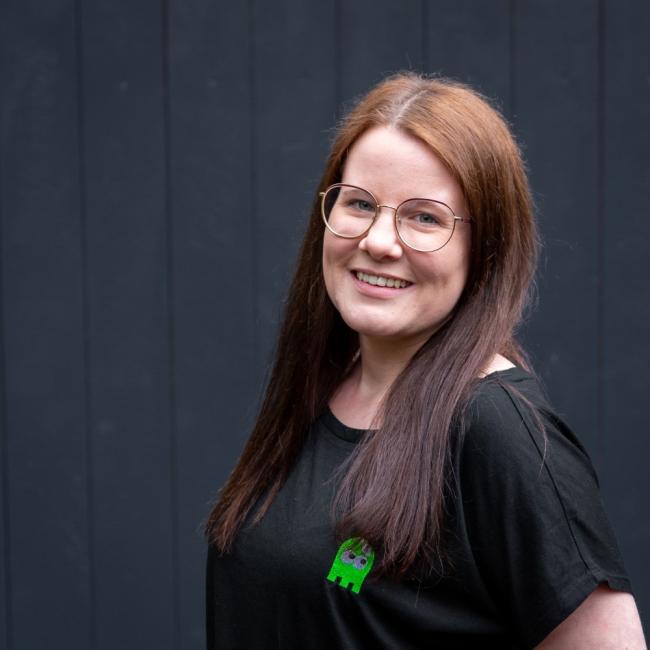 Elisa Hermenau
Human resources and accounting
Elisa joined Ghostthinker in September 2022 and supports the team in the areas of human resources and accounting.
During her training as an office management assistant, she discovered her passion for human resources management. As a human resources specialist, she actively supports our team in the areas of personnel and accounting. Another of Elisa's hobbies is data protection.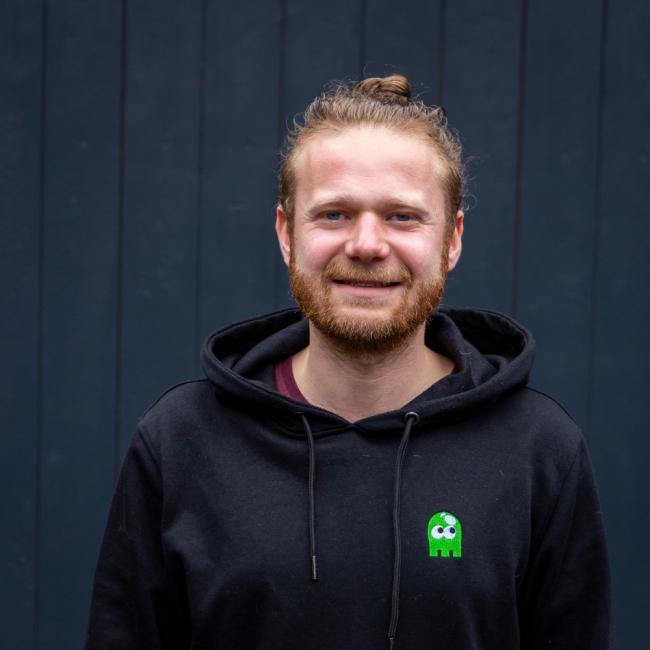 Aleksej Rechytskyi
Product Owner
Aleksej has been working as a Product Owner at Ghostthinker since November 2022.
As a Product Owner, he is responsible for the design and development of the new Social Video Hub. He gathered his expertise in agile software development in his previous positions at large corporations. As an enthusiastic agilist and team player, he feels right at home in his role as an interface between the various departments. For him, usability and user experience are a central part of product development. In his free time, he likes to deal with topics related to mindfulness and personal development.
Maria Neubert
Product Owner
Maria has been working as a Product Owner at Ghostthinker since November 2022.
As a product owner, she ensures that her two products - the digital platform of the German Sports Badge and the Ghostthinker Knowledge Network - are developed close to customer needs. She brings the necessary sensitivity in stakeholder management from her several years of project management experience. In her role at Ghostthinker, she is particularly interested in developing a product with a pleasant user experience.
Selin Cinal
Junior Frontend Developer
Selin joined the Ghostthinkers in January 2023 and supports the team in frontend and UI design.
She has her bachelor's degree in communication design and also successfully completed a frontend bootcamp. In her free time, she likes to read everything about psychology and travel to different places in the world.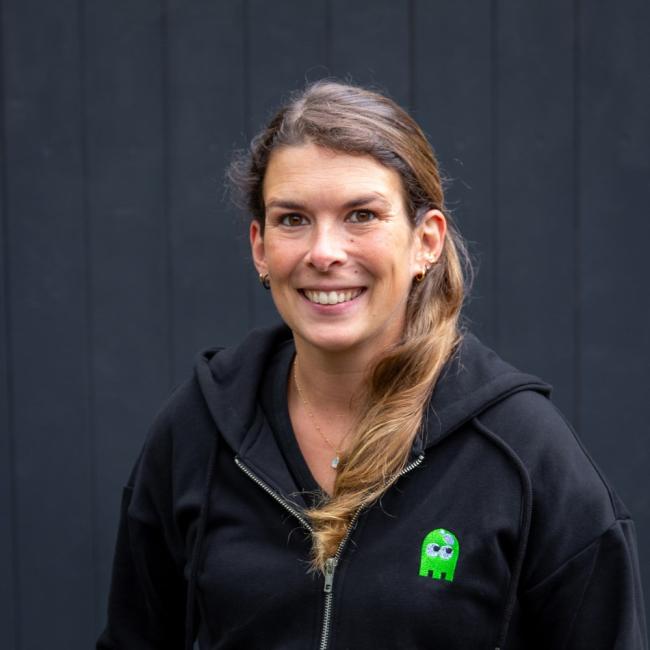 Viviane Pauels
Digital learning expert
Viviane joined us in February 2023 and works in the didactics team.
Her focus is primarily on the didactic design of digital learning opportunities. She has gained a lot of practical know-how as a teacher at different types of schools and in vocational education. With her philosophical and social science background, she is passionate about topics related to the future of education in our society. In her free time, she likes to combine her passions for sports and nature, e.g. climbing or snowboarding.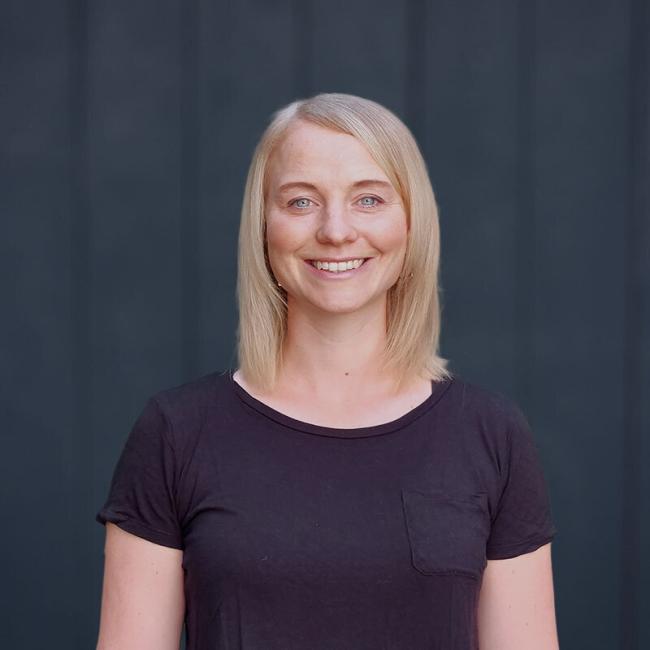 Eva Zehnder
E-Learning Designerin
Eva has been part of the didactics team at Ghostthinkers since June 2023.
She supports sports organizations in the implementation and expansion of their blended learning offerings with edubreak®. She laid the foundations for this during her studies in pedagogy and additionally benefits from her versatile experience as a trainer and project manager in organized sports.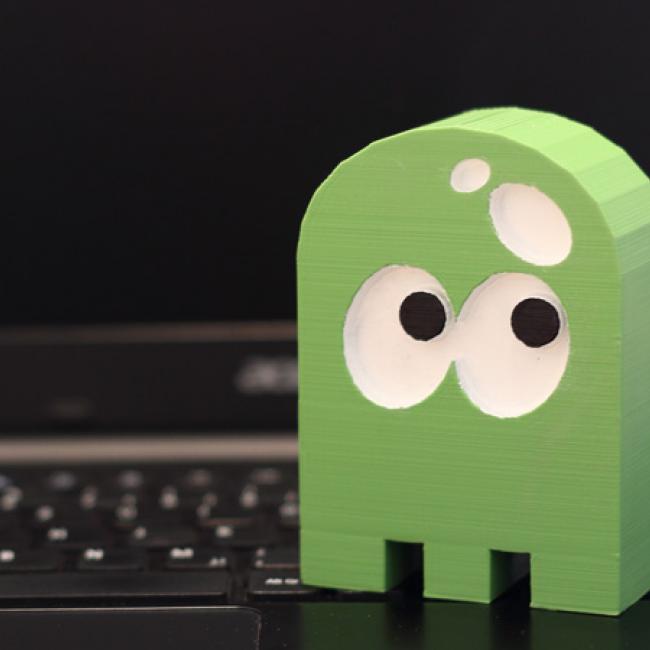 Ghostie
The good spirit
Ghostie represents our team since the foundation with his good looks and his unbreakable charm.
Ghostie is absolutely dedicated and actively participates in all Ghostthinker topics and projects. Ghostie is passionate about sports, science and languages: Besides his native German, he is fluent in Swahili and Persian, which helps all Ghostthinkers extremely in communicating with customers. No matter where our Ghostie shows up: He simply casts a spell over everyone with his incomparable charm.