The Video learning online-platform edubreak®: reframe video learning!
Sustainable education programs count on a purposeful support by digital learning technology. In this case online-learning platforms often build the technical base. Since 2005 we as Ghostthinker have developed an one stop shop solution for learning with digital media - the edubreak®CONCEPT. It offers our customer everything one needs for a competence oriented education supported by digital media, delivered by one partner.
Our approach targets an interactive and social learning atmosphere that is usually only known from in-person education. This atmosphere is enabled by special online tools that foster social interaction and reflection processes online.
The edubreak®CONCEPT is based of three element: the Campus, an online-learning environment focussion on video learning for formal education processes, the Community - an online community platform for an interactive and informal exchange focusing as well videos as the main media and finally Share - an online community-style platform where people in charge of education can share their assignments and develop them qualitatively further.
For education programs in:
Sports
We Ghostthinker are experts in the field of trainer education in sports. With the edubreak®SPORTCAMPUS we meet the specific needs of organizations and individual coaches in terms of coaches education (Train the Trainer). With our customers from sports we keep close contact and therefore are able to quickly react on prevailing requirements and changes.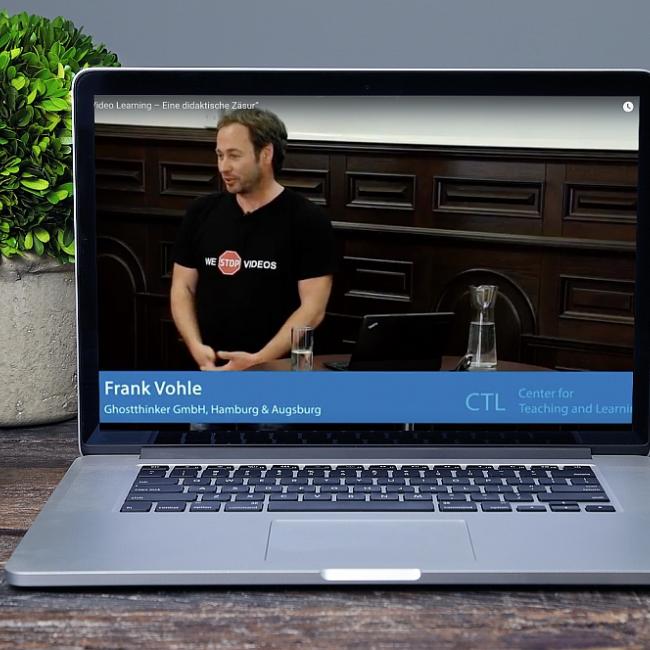 Science
Scientific based results have made edubreak® to become a successful online-learning-environment and still have an influence on improvement. National and international universities use edubreak® for diverse kinds of education programs. In terms of EU-  research projects our social learning platform supports the development and improvement in the field of teachers education in diverse contexts.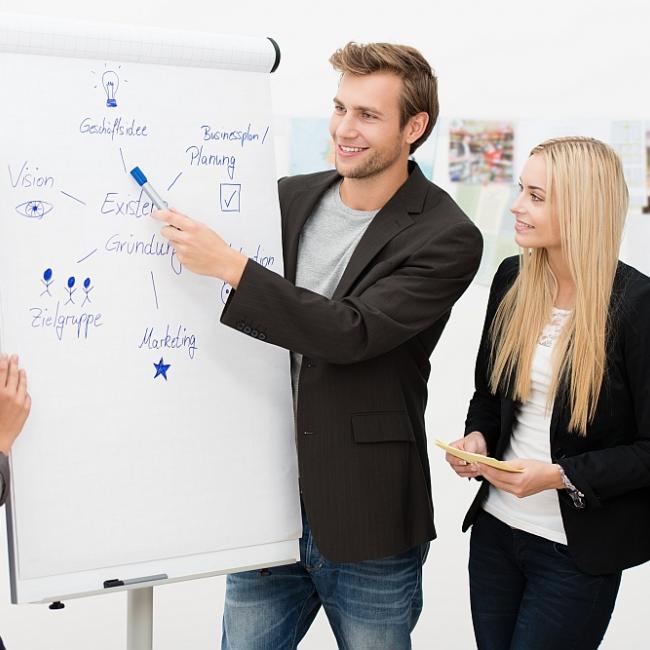 Economy
Use the advantage of edubreak® as well in your company. The collaboration platform for formal and informal learning / exchange enables efficient corporate communication. In terms of informal learning your employees profit a lot from their colleagues' detailed knowledge.  For example, the use of an internal community optimizes the effectively and leads towards a motivated corporate culture. This platform helps you to offer divers trainings and other personal development programs for your employees.
This makes edubreak® exceptionnel!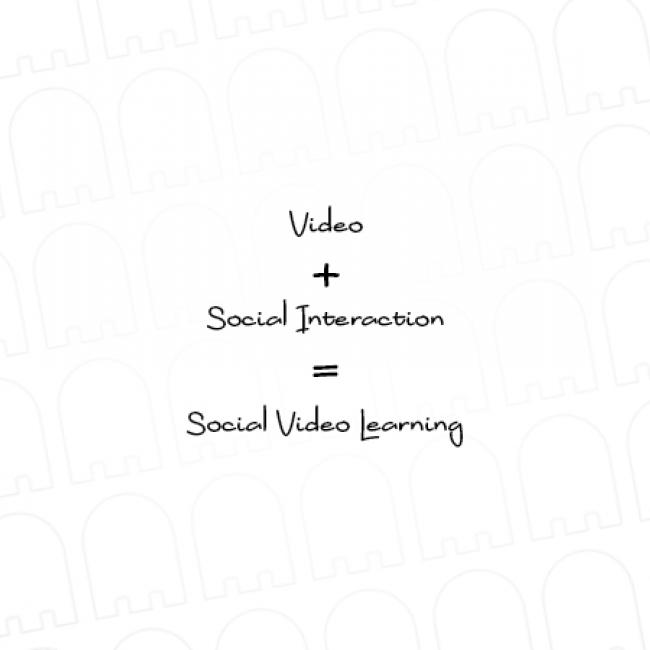 Social Video Learning
The Learning and teaching method Social Video Learning has been awarded nationally and internationally. It combines the advantages of video learning with those provided by personal and direct exchange. Structured and guided by assignments, the participants learn to watch carefully and comment on relevant situations directly in the video. These comments can be shared amongst all group members and be discussed directly within the video. The didactical design of these assignments is targeted to develop real competences. Therefore a deep reflection on content is the result.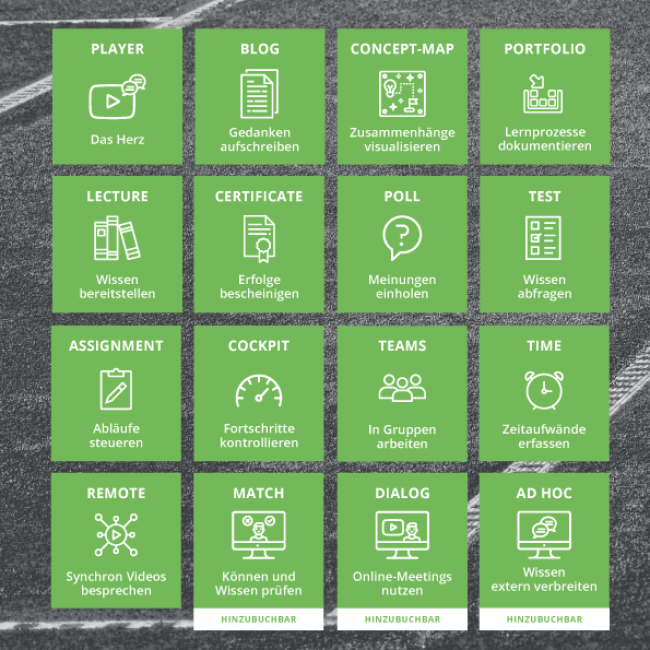 Tools
Each standard edubreak®campus package offers a set of specific tools. The set of basic tools contains the social video player, a blog function, e-portfolio function as well as concept maps. These tools enable an interactive and collaborative learning setting with and especially within videos.
On to op this, the standard package offers features such as time tracking, assignments, different feedback possibilities as well as group-assignment- function. Additional features such as a webinar- and conferencing function can be booked separately.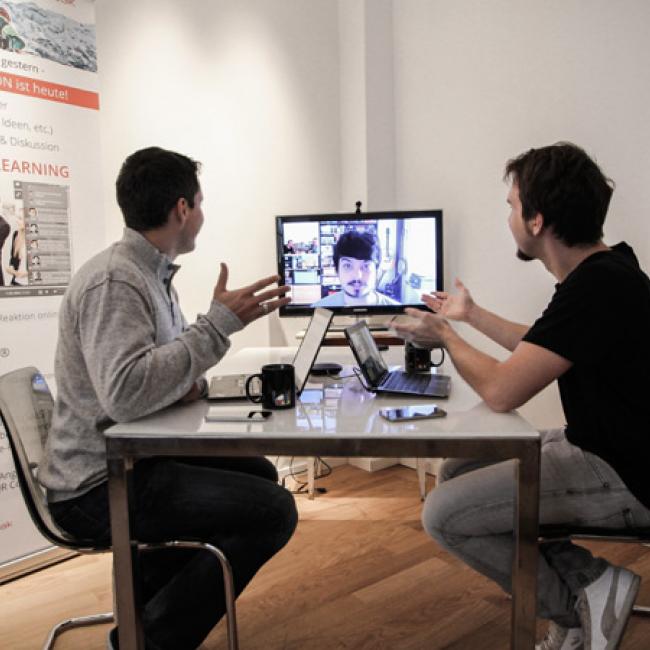 Renting instead of buying: Software as a Service (SaaS)
Technologies and their potential are changing almost daily. That includes learning technologies as well. Most of the times this leads to irritation and disrupts the concentration on the initial task - which is teaching and learning.
We want you to be able to focus fully on whats important. Therefore we offer edubreak® as "Software as a Service" (SaaS). This means instead of buying the software you rent it. With this you profit from regular updates and a ticketing support that is included. You no longer need a system administrator, don't have to take care for any technical adaptions, you can start right away with your course and can be sure that your data is saved several times.
It's easy to start with edubreak®
Explore the world of edubreak® With the social video player online teaching and learning not only becomes more active but more interactive thus the one way street "video" turns into a dialog room.
To start with edubreak® is simple and runs fast. Additionally over the past 12 years, we have created a safety-net with didactical and technical support, that guides you from your first touchpoint until the realization of your own curses.
Be inspired by edubreak® and don't hesitate to get an idea yourself on how the online-environment  works and what possibilities she offers.
Just send an request for a Demo Login and explore the world of digital education that edubreak® will bring to you!